Newsies for December 31, 2003
Spasmodica in Pictoplasma 2
Create a Creature Contest Winner
New Pricing Includes Shipping

Pictoplasma 2: Book Coverage and Art Exhibit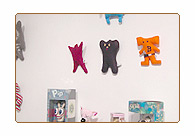 Don't miss perusing the comprehensive and awe-inspiring character design book Pictoplasma 2 by Peter Thaler.

Published by Die Gestalten Verlag, the compendium features an introduction by one of my all-time favorite artists Takashi Murakami, and eye candy and creatures by notable artisans such as FriendsWithYou, Gama-Go, and my pal, Love Ablan, as well as some yummies by Spasmodica.

A big thanks to those who attended and sent me pics of the Pictoplasma Art Exhibit held at the Future is Now Gallery in NYC this past December 2003.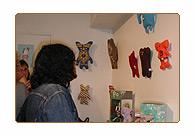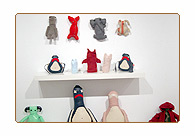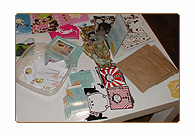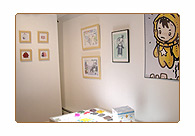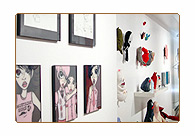 Name the Creature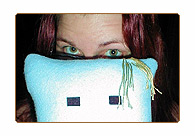 Contest Winner
Congratulations to Krix who won the latest contest! Krix devised a new, endearing Spasmodica creature named Fofolokkins. If you like Fofolokkins too, you can get one of your own. Her prize-winning entry garnered her a free Fofolokkins doll and a few other small goodies. Thanks to all who played!

New Pricing, Shipping Now Included!
I've adjusted the doll prices, and the new pricing now includes shipping costs! Don't worry, prices weren't inflated to cover shipping. Instead of using Priority Mail, orders will now be sent via regular First Class mail to save you money. This pricing structure excludes CafePress orders.